Air
SV Freight has a fantastic relation with most of the Air lines, and contributing the major share with prime carrier like Air France, Air India, Amerijet, British Airways, Centurion Air Cargo, Emirates Airlines , IBC Airways, Jet Airways, Qatar Airways, Etihad Airways, Thai Airways, Swiss Air, Tab Airlines, Tampa and UPS. We provide our customers with the best competitive rate from all the various airlines.


We understand that airfreight is premium and costly by product and hence our programs are focused on quick transit transfers, constant communications and prompt delivery of cargo resulting in reducing the overall cost.

We are  likely to be time-critical as air freight is a premium international freight service. So it's important for you to know where your product is and when it will be delivered. Whether you are looking for a premium, secondary or deferred option. We provide a full range of carrier choices to offer the right option to meet your needs, including the most cost effective air freight solution, urgent shipment with the shortest lead time.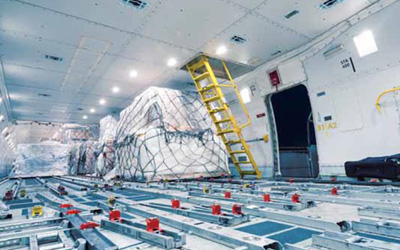 Sea
SV Freight's Ocean Forwarding Programmes provide customers with a proven process that helps in supporting cost reduction, productivity and improvement in consistent overseas services. We provide the services of various Steamship Lines and can therefore offer greater flexibility in vessel Schedule such as FCL, LCL and break bulk services worldwide.

We serve customers whose shipments range from agricultural commodities to bulk drugs, clothing, electronic items, chemicals, machinery, etc.

Using sea transportation is perhaps one of the best options to transport goods. There is minimized risk of losing or their being damage to your cargo because there is hardly any risk of accidents or difficulties. We'll organise local cartage of your shipment so you will experience a complete single source solution when you are using sea freight services.

We provide a complete range of ocean freight services for all types of cargo-consolidated shipments full-container, full and partial charters, roll-on/roll-off and barge cargo transportation.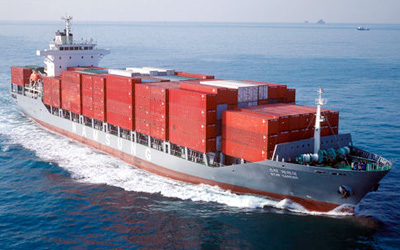 Road
It is imperative to mention that we have our own REFRIGERATED TRANSPORT FACILITIES and undertake transportation of Cold Chain Products from Manufacturer's EOU Warehouses to the respective Airports. In addition to the Contractual fleet of Refrigerated Trucks, SV Freight is the International Freight Forwarders to have possessed Refrigerated trucks for extending quick / timely / prompt transportation services to our valued Customers. Transporting General category cargo.

SV Freight is one of the fastest growing, integrated, end-to-end logistics companies and supply chain solution providers.Our company ensures safe delivery of your consignment. With Our experienced drivers which will take care of your freight on the road.

With an extensive network across globe and key distribution centres throughout the country, our companies capability has matched to our global reach. Road connectivity is an integral part of SV Freight's integrated supply chain system.

We provide cost-effective logistics solutions that meet business transport needs.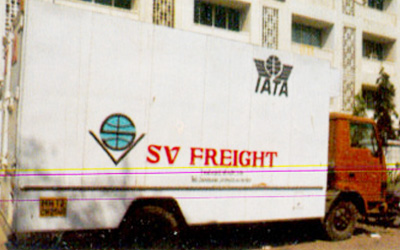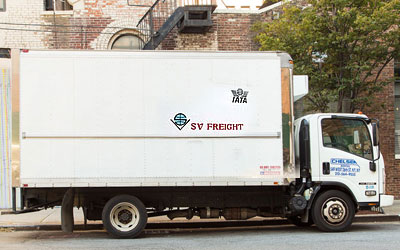 Warehousing
We provide temperature maintained godown facility, and can store general cargo. We provide Short or long term contract storage of goods.

SV Freight provides solutions to any warehousing requirement regardless of volume.We provide warehousing of goods and service to various areas.

Our warehouses have various Material Handling Equipment (MHE) such as forklifts, electric stackers, systematic racking system, hydraulic docking systems etc. Our unique management of warehousing facilities and services has been able to satisfy thousands of customers throughout the country. These value-added services go above and beyond conventional warehousing and enable you to focus on your key competencies.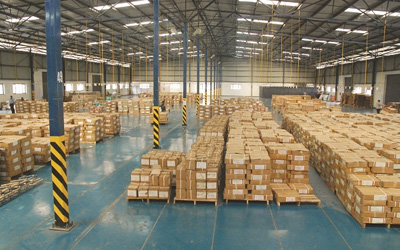 Industrial Packaging
In recent time SV FREIGHT has ventured into industrial packaging. We handle very specialized packaging catering to the needs of the exporter and the importer and also taking special care of the conditions governing the importing countries.

Specialisation has earned us expertise in visualizing the need of our customer for a trouble free packing requirements for electronic, furniture,of any kind of fragile cargo, industrial material of various kinds which need special attention by our experts. An example of handling is shown above.

We use quality packing material as per international standards and needs. We use packing material as follows:

| | | | |
| --- | --- | --- | --- |
| | Air bubble sheet | | Wrapping films |
| | Rubber sheeting | | Thermo Cole sheets |
| | Aluminum foil | | Nylon Cords |
| | Plastic sheet | | Strappings |
And many other material which are required for heavy packaging so that the shipments are secured in all respect and to the satisfaction of our clients.